Highly detailed skill and athletic enhancement training, tailored to build on players' strengths, improve on their deficiencies, and prepare them for the conditions of the professional basketball so that they can flourish within their current role and team system. This training is designed to enhance players' overall skill set, awareness, basketball IQ, and more. Reserved for current and prospective pro players only.
Detailed Player Film Analysis
Human Performance Assessment & Corrective Exercise Programming
Consistent Weekly Training Schedule
Progressive Skill Development Plan
Sport-Specific Performance Training
Nutrition Program
Recovery/Regeneration Protocol
*Athlete(s), Team or Agencies are responsible for acquisition of flight, hotel, and facility for training located out of Adam's home location.
Taylored Intensity Private, Small Group, & Team Training
Train With Adam Taylor (60 min private lessons)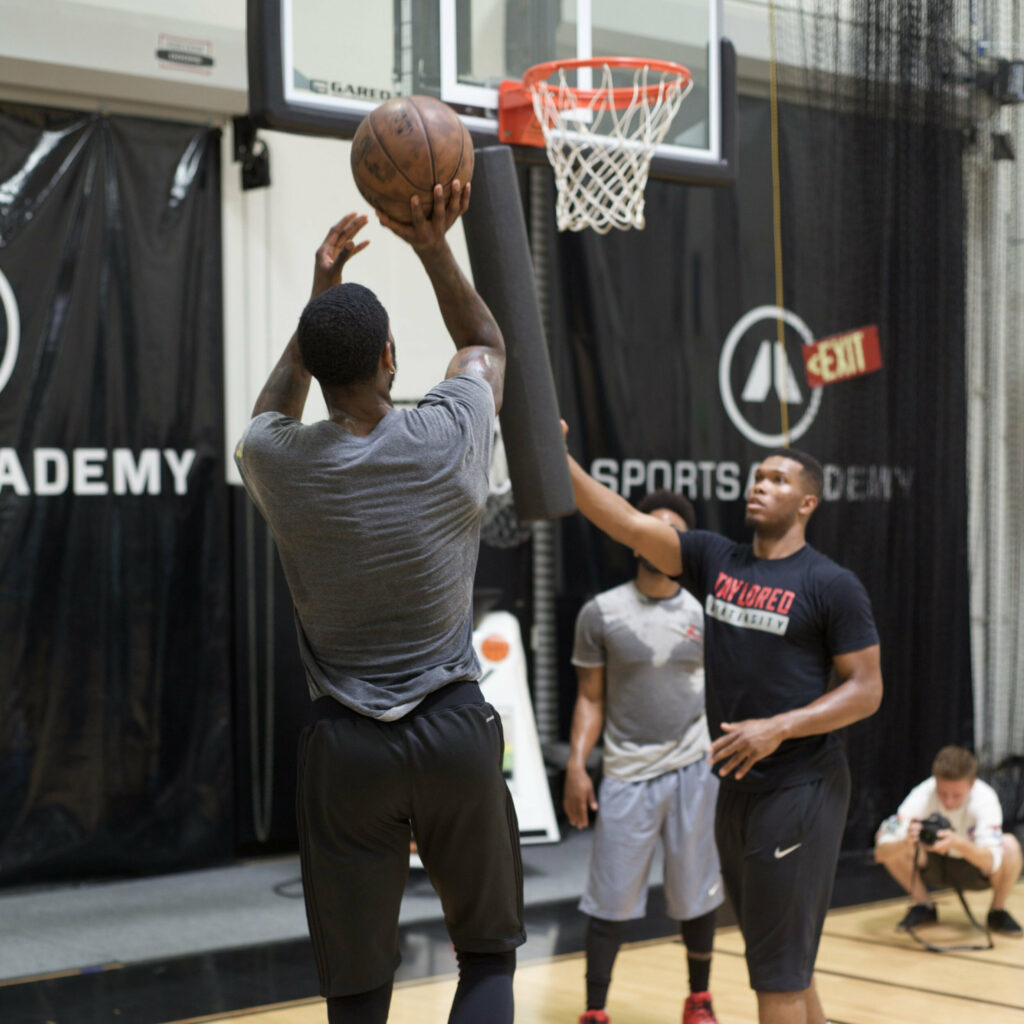 1-hour private or semi-private lessons with Adam Taylor, Taylored Intensity Owner and experienced NBA skills trainer. Adam has over 10 years of hands-on experience developing players from all levels. His training has contributed to the success of an NBA champion, WNBA champion, European League MVP, and many more. His methods come from a collection of athletic performance knowledge, and skill development innovation.
Private Training (60 min, 1 on 1 private lessons)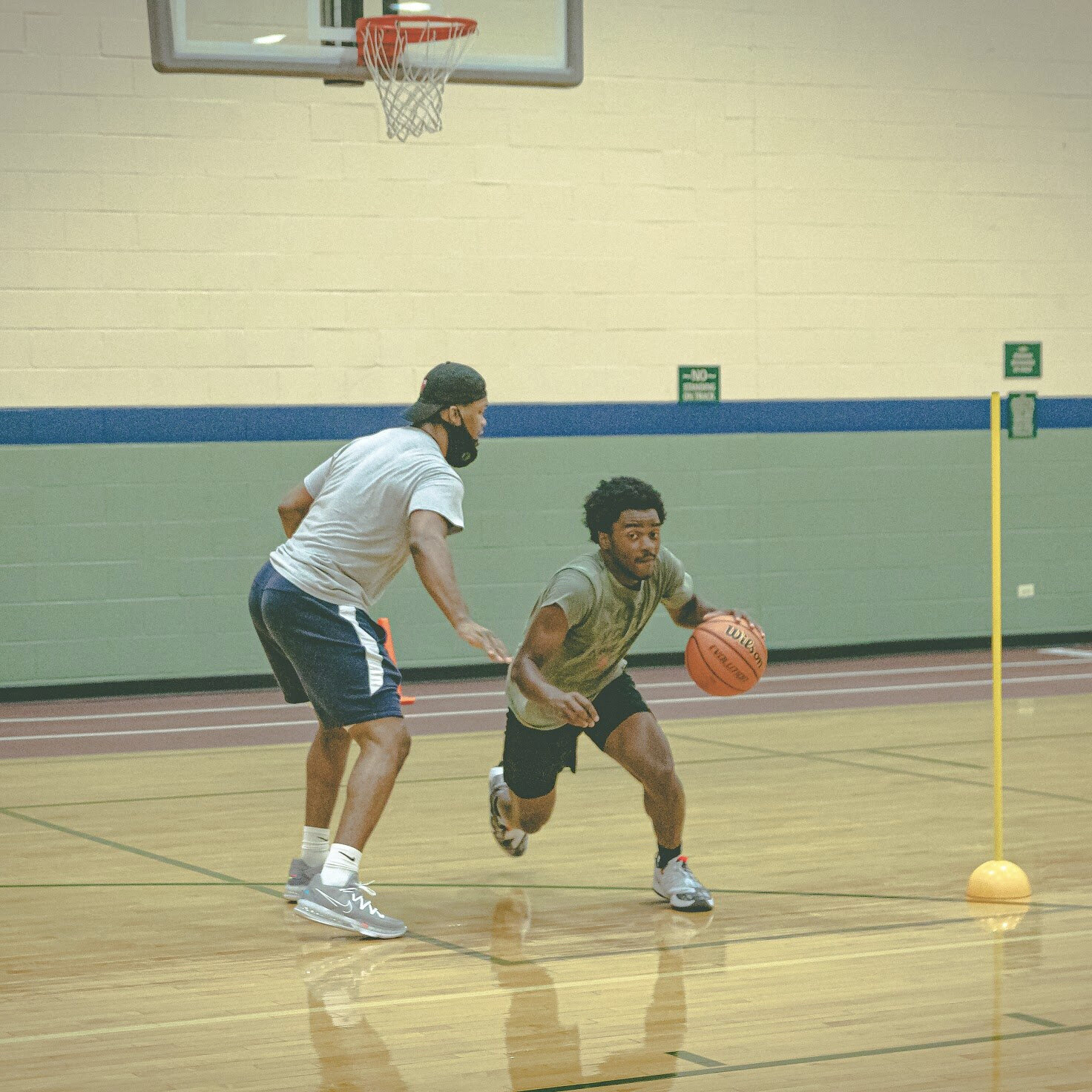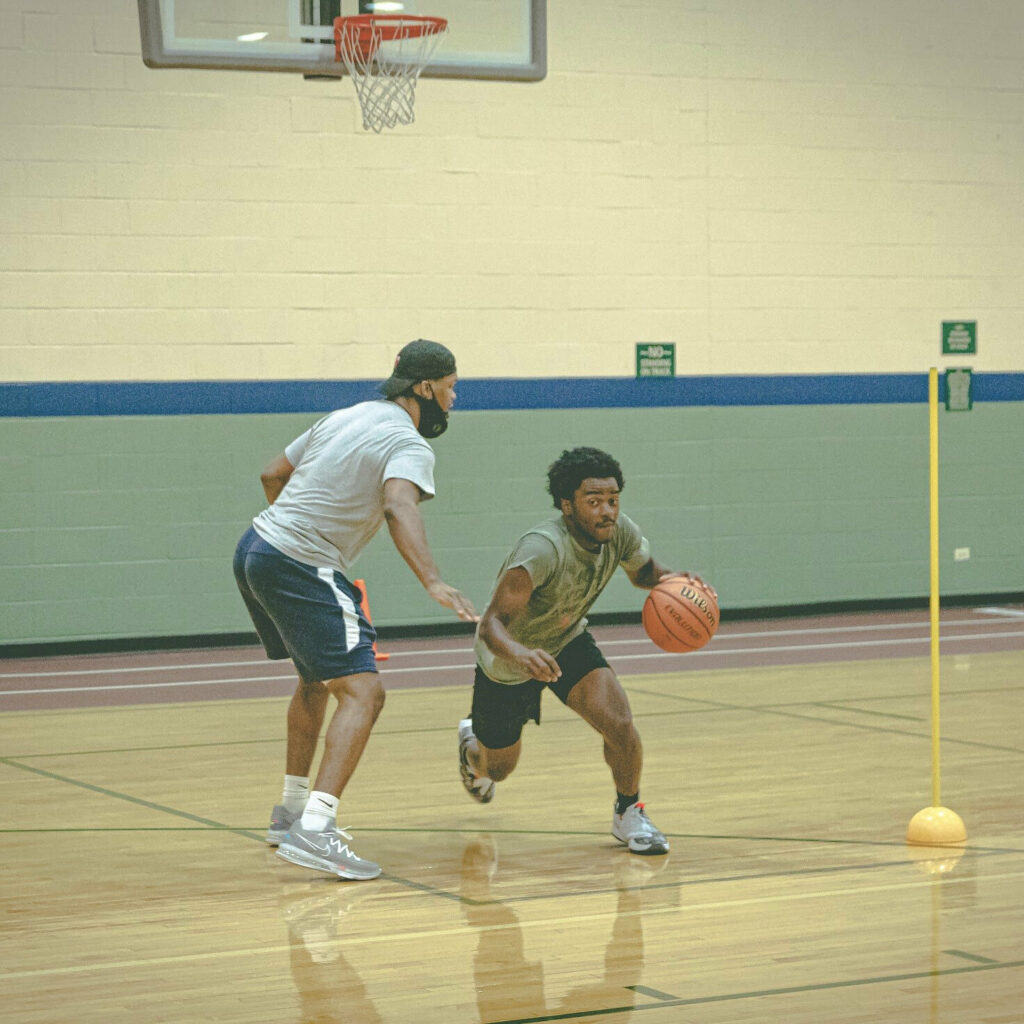 1-hour session(s) of highly detailed, one on one basketball skill training with one of our Taylored Intensity coaches. These sessions will give you the individual attention you need as a player to see positive results. Players will be closely evaluated and taken through progressive training techniques that will address and enhance their skill deficiencies on the path to shaping them into a more well-rounded player.
Semi-Private Training (60 min, 2-4 Players)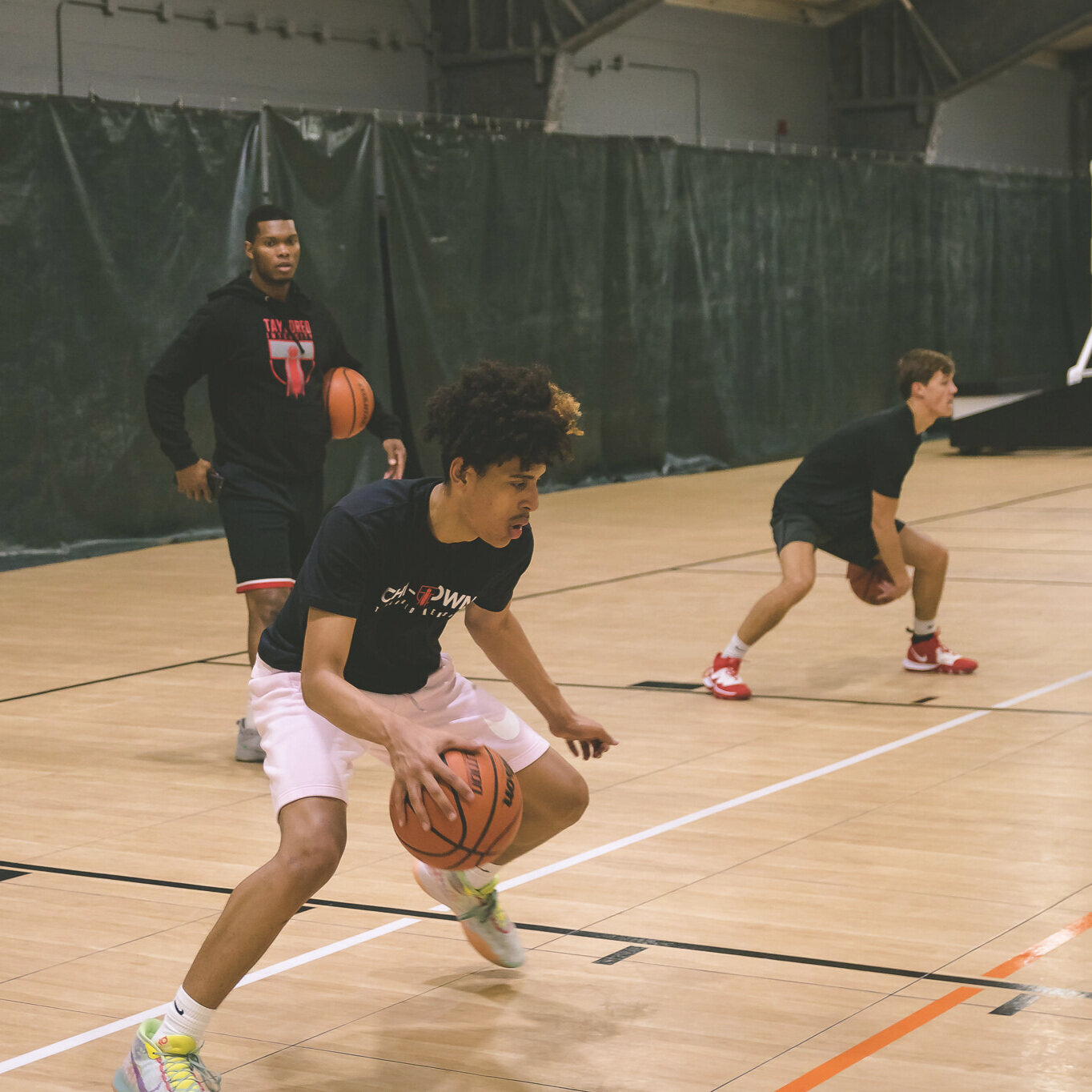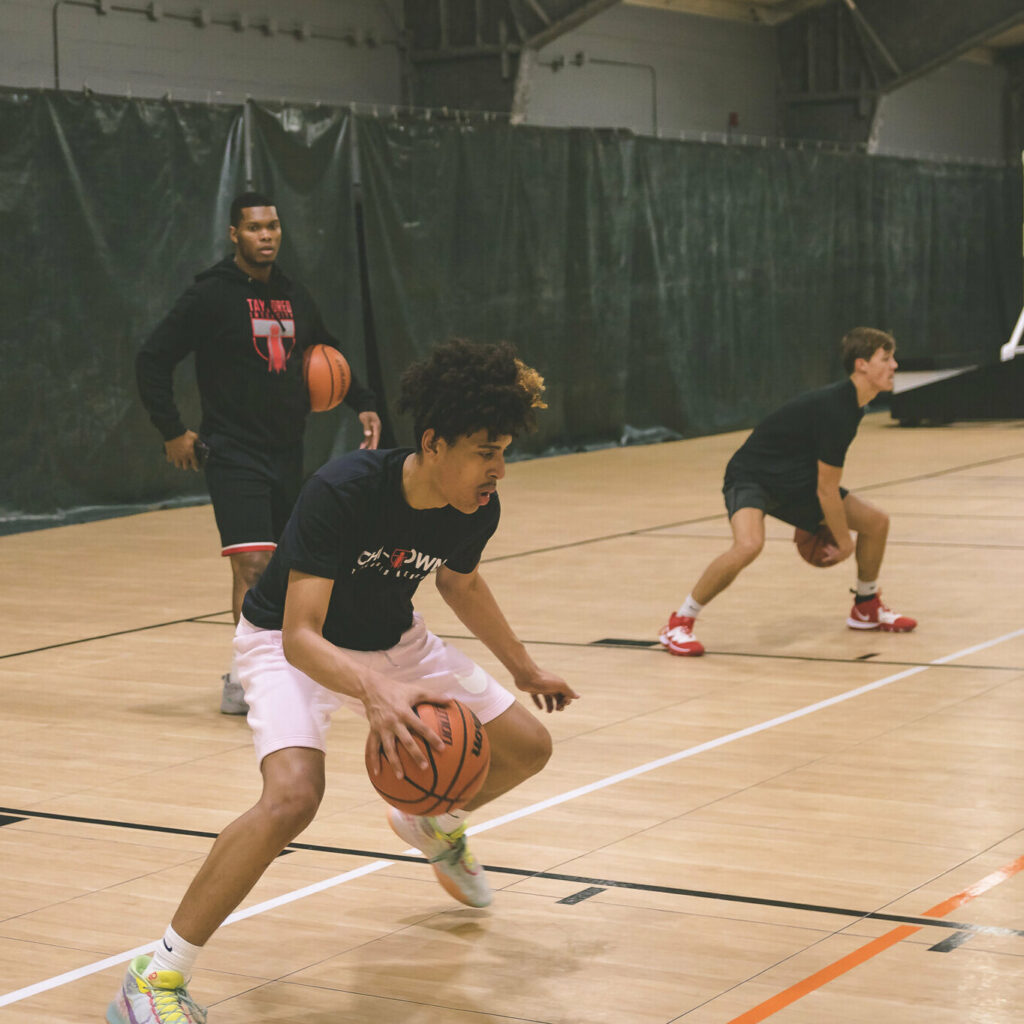 1-hour session of highly detailed, group basketball skill training with one of our Taylored Intensity Coaches. Great for siblings or friends interested in training and developing together. Registrants must coordinate their own small group. Players will receive specific and progressive basketball instruction from one of our experienced coaches. This setting is great for players to compete with peers and apply their training by reacting in game situations.
Park District of La Grange - 536 East Ave. La Grange, IL
*Limited Availability. 1st Come, 1st Serve*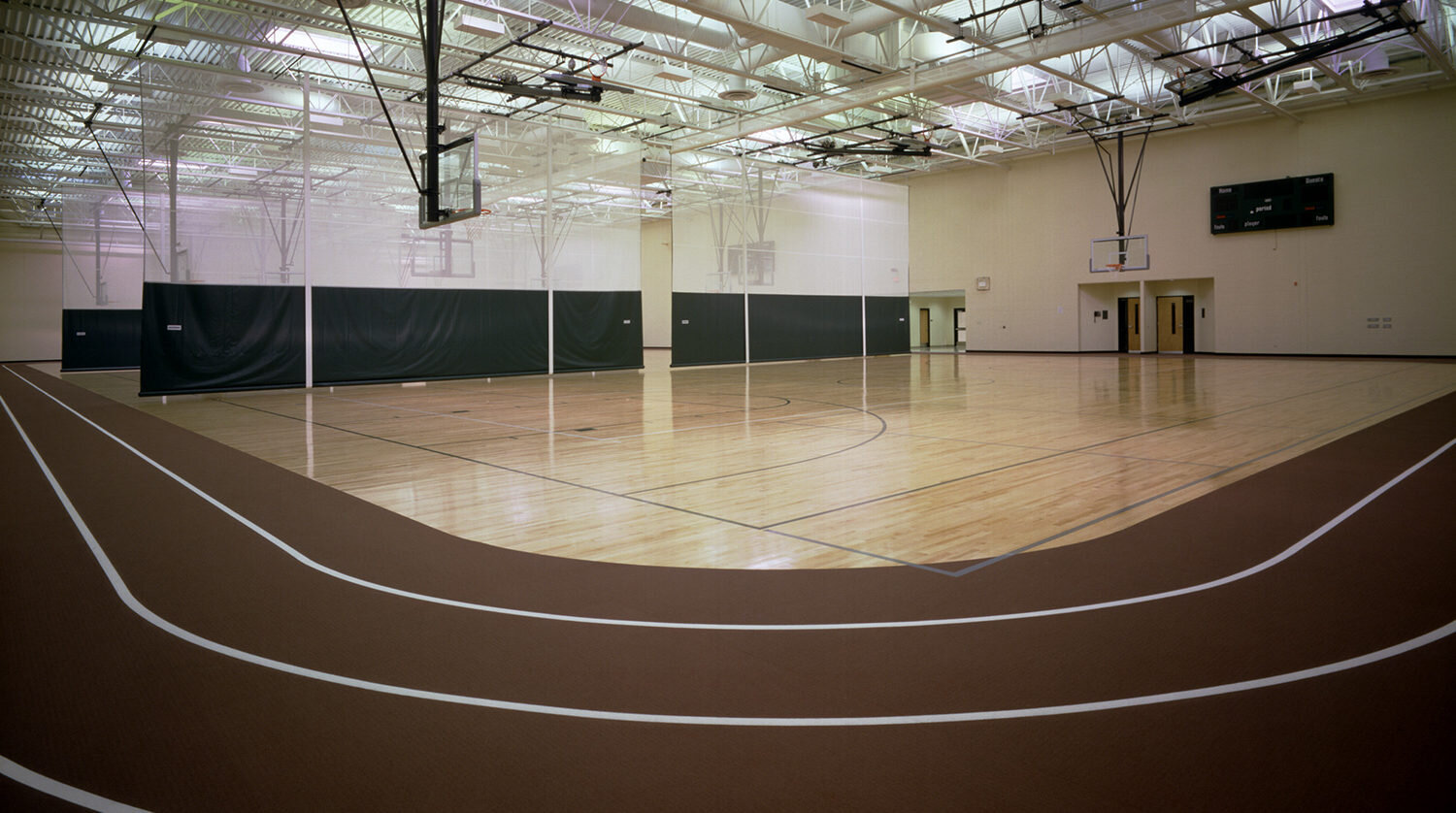 Team Training for Youth, Middle School and High School Teams & AAU/Travel Teams
$225 per Session (90 min sessions)
3 Sessions – $640
5 sessions – $1020
8 sessions – $1550
*Teams may need to provide the training location and pay an additional travel reimbursement fee based on location and trainer's current availability*
APPLY TO JOIN OUR TAYLORED INTENSITY SKILLS ACADEMY
Our Basketball Academy operates seasonally throughout the year. This program focuses on individual skill enhancement and in-game comprehension. Each player completes a program assessment and is assigned to a training group that best suits their current skill level. From there they will be taken through a progressive curriculum that will enhance their essential basketball skills such as footwork, shooting, ball handling, passing, & much more. Open to players in 6th-12th grade. This program is for moderately experienced to advanced players. We are unable to accommodate any beginner level players at this time.
YOUTH SKILLS TRAINING - OAK PARK​
JULY 12 – AUG 16
6 WEEK PROGRAM
TUESDAYS
AGES 8-9 – 4:30PM | AGES 10-11 – 5:30PM | AGES 12-13 – 6:30PM
LOCATION: LONGFELLOW BASKETBALL COURTS, OAK PARK, IL
IN PARTNERSHIP W/ THE PARK DISTRICT OF OAK PARK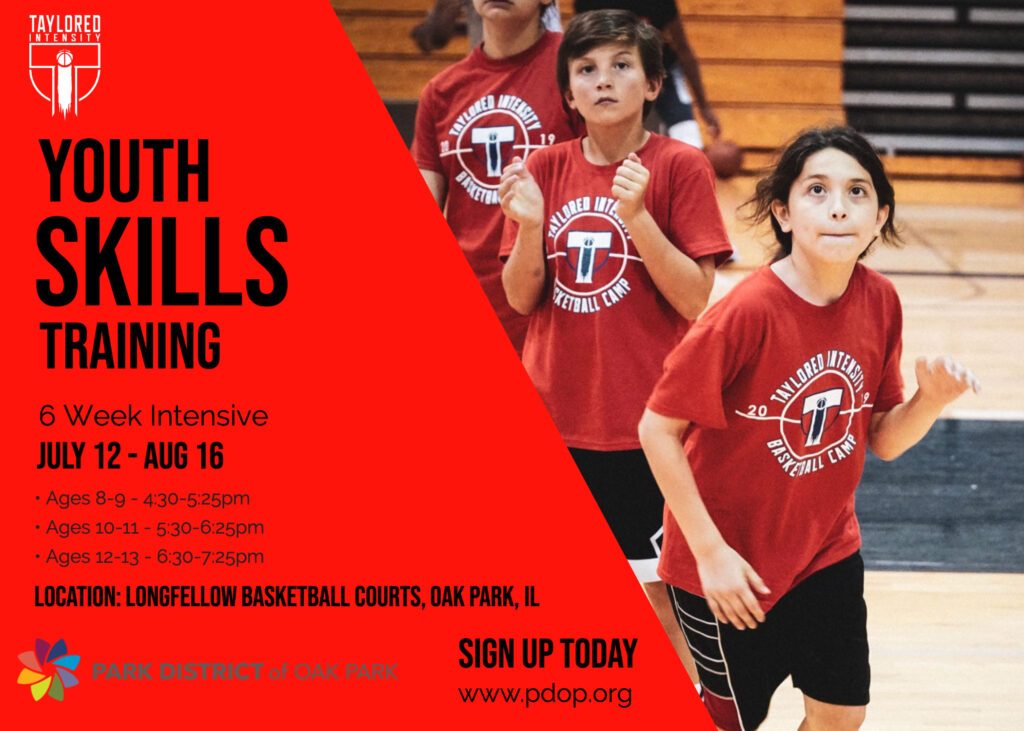 HOW WE ARE WORKING TO KEEP PLAYERS SAFE & LIMIT THE SPREAD OF COVID-19
SESSIONS WILL BE LIMITED TO A 30 PLAYER GROUP MAXIMUM
 MASKS ARE OPTIONAL FOR ALL PARTICIPANTS.
Equipment & Surfaces will be sanitized between sessions and training days.
All players must bring their own personal water/beverage to stay hydrated. Sharing any liquids, towels, or clothing is prohibited.
Competitive drills and contact is now allowed. If you are uncomfortable and would not like your child to participate in any contact drills or scrimmaging please let us know and we will honor your request.
Organized records are kept on attendance and training groups so that we are able to contract trace effectively should any cases happen to arise.
BASKETBALL
CAMPS & CLINICS
Taylored Intensity holds detailed and advanced basketball skills clinics to assist a wide range of players in enhancing their skill set and gaining the knowledge necessary to make lasting improvements on their game. We hold our clinics in numerous locations throughout the US by partnering with coaches, trainers, and youth groups. Our clinics often include appearances from NBA athletes to give our participants a rare and valuable experience. If you have any interest in partnering with Adam for a Taylored Intensity Clinic in your area feel free to contact him here.
Upcoming TAYLORED INTENSITY Camps/Clinics
WHEN: JULY 6-8, 9AM-3PM DAILY

WHERE: GRACE LUTHERAN SCHOOL, RIVER FOREST, IL

WHO: INCOMING GRADES, 5-9 COED
This camp will focus on multiple facets of a player's offensive attack, and look to enhance scoring ability.
Offensive fundamentals & mechanics
Attacking defenders
Playing under pressure
Scoring at all 3 levels
Skill, Shooting, 1v1, and 3v3 competitions & contests
Scrimmages and gameplay
WHEN: JULY 11-15, 9AM-3PM DAILY

WHERE: GRACE LUTHERAN SCHOOL, RIVER FOREST, IL

WHO: INCOMING GRADES, 5-9 COED
After a 2-year hiatus due to COVID, The TI Summer Basketball Camp returns for it's 3rd installment. This camp will touch on all players' complete skill-set, athletic performance, and basketball competency.
The following will be included:
Skills Stations
Conditioning
Contest & Competitions
Live Scrimmages
Camp T-Shirt & Giveaways
& More