APPLY TO JOIN OUR TAYLORED INTENSITY SKILLS ACADEMY
Our Basketball Academy operates seasonally throughout the year. This program focuses on individual skill enhancement and in-game comprehension. Each player completes a program assessment and is assigned to a training group that best suits their current skill level. From there they will be taken through a progressive curriculum that will enhance their essential basketball skills such as footwork, shooting, ball handling, passing, & much more. Open to players in 6th-12th grade. This program is for moderately experienced to advanced players. We are unable to accommodate any beginner level players at this time.
Specialty Clinic: Shooting & Ball Handling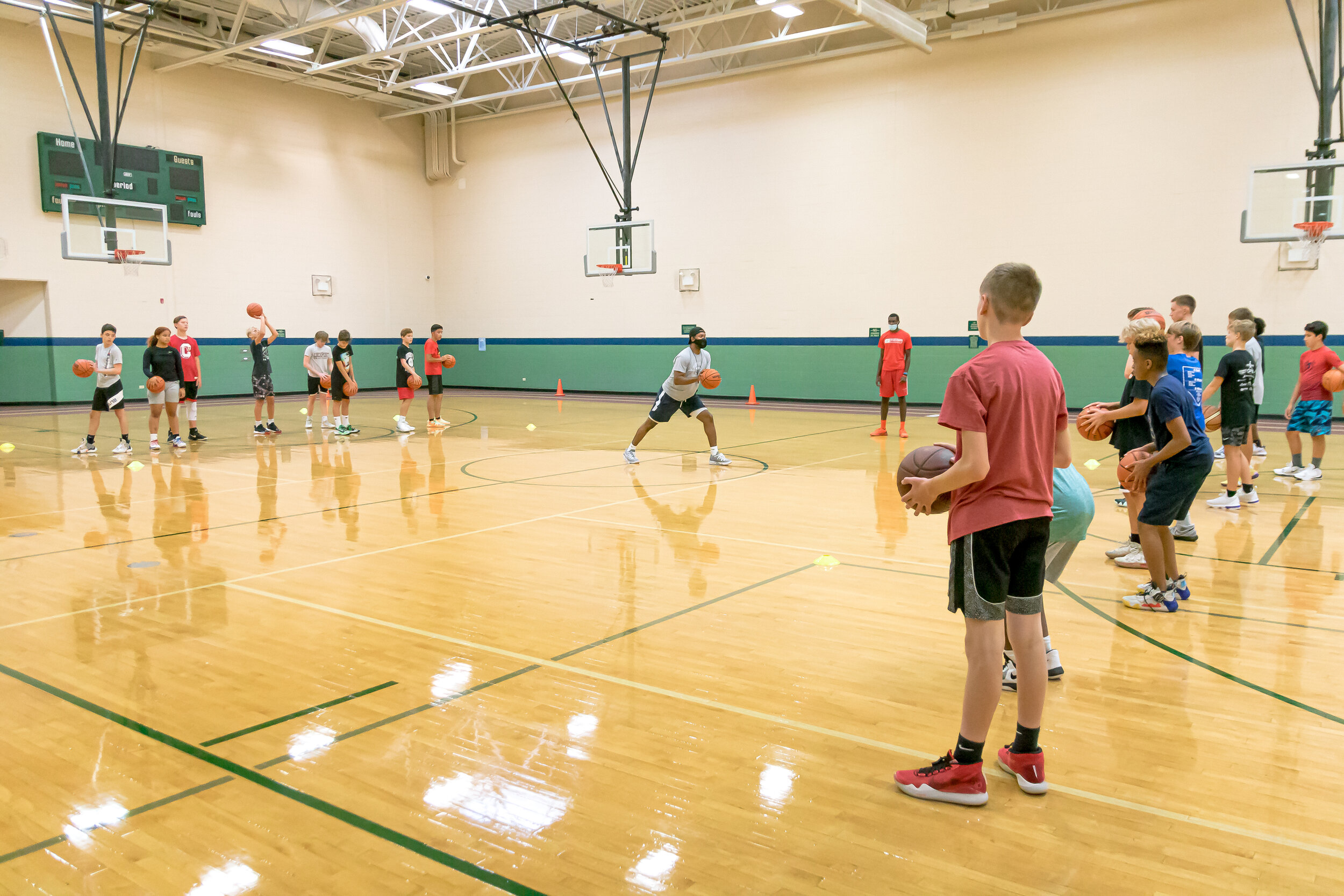 HOW WE ARE WORKING TO KEEP PLAYERS SAFE & LIMIT THE SPREAD OF COVID-19
SESSIONS WILL BE LIMITED TO A 30 PLAYER GROUP MAXIMUM UNTIL FURTHER NOTICE

MASKS MUST BE WORN BY ANY UNVACCINATED PERSON, MASKS ARE OPTIONAL FOR THOSE WHO HAVE BEEN FULLY VACCINATED (FACILITY POLICY).

Equipment & Surfaces will be sanitized between sessions and training days.

All players must bring their own personal water/beverage to stay hydrated. Sharing any liquids, towels, or clothing is prohibited.

Competitive drills and contact is now allowed. If you are uncomfortable and would not like your child to participate in any contact drills or scrimmaging please let us know and we will honor your request.

Organized records are kept on attendance and training groups so that we are able to contract trace effectively should any cases happen to arise.