WELCOME TO
TAYLORED
INTENSITY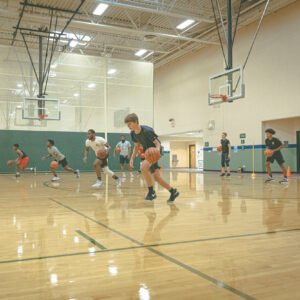 Basketball Skills Academies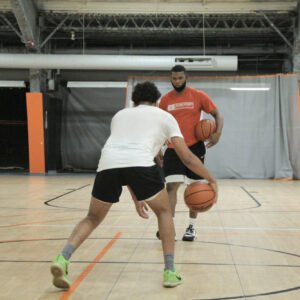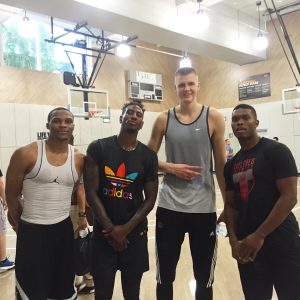 OAKPARK.COM FEATURE: TAYLOR MADE TRAINING
Injuries extinguished Adam Taylor's dreams of playing professional basketball but sparked an idea that led him to a different career….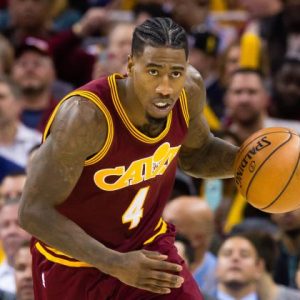 BLEACHER REPORT FEATURE: HOW DID IMAN SHUMPERT GET HIS GROOVE BACK?
CLEVELAND – A year ago at this time, Cleveland Cavaliers shooting guard had yet to make his season debut following September wrist surgery. What followed was 54 of the worst games of his career as he struggled to recover from the injury, excess body…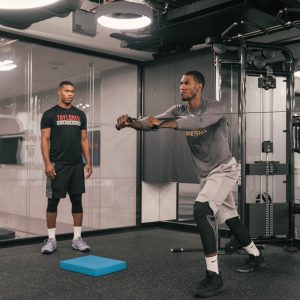 STACK.COM FEATURE: IMAN SHUMPERT'S GRUELING SUMMER WORKOUTS
Shumpert's been working with Adam Taylor, Director of Player Development for Taylored Intensity. To say that Taylor's not taking it easy on Shumpert would be an understatement…
Paris Lee Off Season Training W/ Adam Taylor (Taylored Intensity)
What has Taylored Intensity done for you?
I really cannot say enough positive things about Taylored Intensity. Adam and his team do an excellent job of focusing on fundamentals and decision-making on the court, which leads to increased confidence. Our sons have all improved by attending both the TI group training sessions and private individual sessions. Our oldest son made his high school team this year, and our younger sons will hopefully make their middle school team next year, all with the help of TI.
Adam Taylor and the Taylored Intensity Program is top notch. My 17-year old son has attended training and skill development programs for over 5 years and both his development as a player and his basketball IQ have grown exponentially. My son is projected to play basketball at the next level which was not the case 4-5 years ago. I highly recommend Taylored Intensity to parents and to players committed being pushed to maximize their full potential
We have been fortunate to have Adam and Dom train both of our boys for several years. They are great coaches and teachers. They are also great mentors and very positive role models. Our older son went from getting very little playing time as a HS sophomore to a starter on varsity the next year. Much of his progress is as a result of the work he did with TI. He is now in the process of being recruited by college coaches. Our younger son has also seen tremendous progress from his work with TI as he prepares for high school. As parents, we have been very happy and could not ask for more.
(Taylored Intensity) was one of the BEST decisions we've made when it comes to my daughter and basketball. The first thing that impressed me was the professionalism of Adam and the gentlemen who work with the kids. That alone was enough for me! My daughter responded well to Adam and we have been customers ever since. The training is excellent and he motivates her and also holds her accountable. We have traveled up to 1 1/2 hours each way for her workouts and it is well worth it. I have no regrets for the investment that was made in Taylored Intensity.
Adam is a fantastic coach, teacher and motivator. He has tremendous attention to detail and works diligently to focus on every aspect of being a complete player, teammate and person. He's worked with my two sons for 5 years and has made a significant impact on their growth as basketball players and young men.
Having been involved in the game of basketball for 45 years and having played at a high level - Adam, Dom and his training partners do an excellent job. Staying consistent with Taylored Intensity is a very good use of time for an aspiring basketball player. A+ training from my perspective.
My Name is Tony DeNeal and my son's name is Anthony and we have been getting specific skills training from Adam Taylor for about 2 years now. Anthony's skills have increased 5x fold, especially his ability to use his left hand at an advanced level for a 6th grader.

Working with Adam and his Taylored intensity team has been great for my son's growth and development. Thank you Adam and the whole taylored intensity crew!